PROFISSIONAIS INSPIRADORES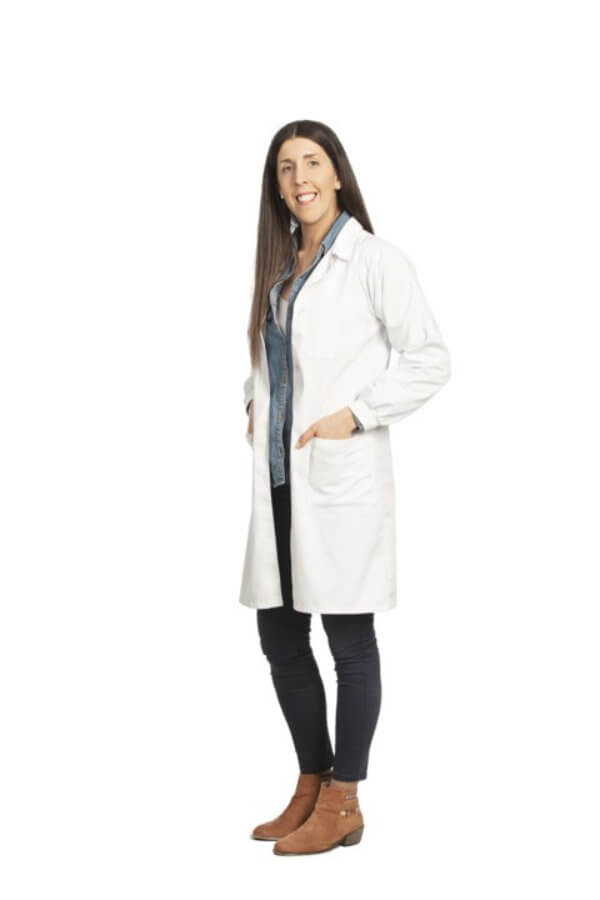 EDUCATION
2014-present    
PhD in Food Consumption and Nutritional Sciences
Thesis: Study and validation of urinary biomarkers of dietary intake/exposure | Faculty of Nutrition and Food Sciences of University of Porto (FCNAUP)
2009-2013
Degree in Nutritional Sciences | Final grade: 18/20 | Thesis: Food Portion Sizes (grade: 19/20) | FCNAUP
2011-2012
Erasmus Program | Universidad Pablo de Olavide, Seville, Spain
PROFESSIONAL EXPERIENCE
2018-present  
NUTRITIONIST & FOOD SCIENTIST
Prozis, Maia, Portugal
Formulation development of sports supplements and food products at R&D Nutrition Product Development
Management of Prozis Professional Brand and technical support of football clubs and commercial partners
2017-present
LECTURER IN SPORT AND NUTRITION SCIENCES
Clínica Saúde Atlântica, Espregueira-Mendes Sports Centre, FIFA Medical Centre of Excellence, Porto, Portugal
1st to 7th Ed.: Workshop "Sports Nutrition: from Theory to the Kitchen"
1st and 2nd Ed.: Workshop "Sports Nutrition: from theory to practice – 100% Vegan"
Course "Running: Medicine, Physiology, Training and Nutrition"
Course "Nutrition & Health for the Female Athlete"
Bwizer, Porto, Portugal
Advanced Nutrition Course "Sports Nutrition for the Female Athletes"
"Plant-based protein: what are the best food sources?" | Sports Nutrition International Congress
"Vegetarian Diets in Athletes" | Sports Nutrition Online Seminar
CESPU Formação, Gandra, Paredes, Portugal
Curricular Unit "The Female Athlete: Nutritional Considerations" I Sports Nutrition – Postgraduate Course
Curricular Unit "The Vegetarian Athlete: Nutritional Considerations" I Sports Nutrition – Postgraduate Course
Curricular Unit "Sports Nutrition" I Physiology and Clinical Exercise – Postgraduate Course, 3rd and 4th Edition (Ed.)
Faculty of Medicine of University of Porto, Porto, Portugal
"Sports Nutrition through the life cycle" I Clinical Nutrition on General Family Medicine Course, 3rd to 5th Ed.
Rowing National Federation, Portugal
Module "Nutrition, Training and Competition" I Coaches Training Course – Level II
2014-present
CLINICAL AND SPORTS NUTRITIONIST
MyoClinic, Vila Nova de Gaia, Porto, Portugal
NutriBalance, Soluções Integradas de Emagrecimento, S.A., Porto, Portugal
2014-2015
RESEARCHER IN PUBLIC HEALTH NUTRITION
Faculty of Medicine of University of Porto / ISPUP-EPIUnit, Porto, Portugal
National Food, Nutrition and Physical Activity Survey: assessment of food consumption and physical activity behaviors
2013-2014
NUTRITIONIST
Porto City Council, Education Department, Porto, Portugal
2013-2014
SPORTS NUTRITIONIST
Futebol Clube do Porto – Dragon Force, Porto, Portugal
2013
NUTRITIONIST [curricular internship]
Eurest Portugal, Lda., Porto, Portugal
PUBLICATIONS

Goios A, Severo M, Lloyd J A, Magalhães V, Lopes C, Torres D (2020) Validation of a new software eAT24 used to assess dietary intake in the adult Portuguese population. Public Health Nutrition
DOI: https://doi.org/10.1017/S1368980020001044
Goios A, Pereira R, Monteiro A I, Gonçalves M, Espregueira-Mendes J (2020) O Atleta Vegetariano: Considerações Nutricionais. Rev. Medicina Desportiva Informa; 11(2):28-30.
DOI: https://doi.org/10.23911/clinica_dragao_2020_3
Leite AC, Goios A, Mendes AP, Pinto E, Barbosa M, Abrantes R, Pinhão S, Carvalho T (2019) Manual de Equivalentes Alimentares. 1ª Edição, Associação Portuguesa de Nutrição, Porto I ISBN: 978-989-8631-44-2
Goios A, Liz Martins M, Oliveira AC, Afonso C, Amaral T. (2019) Pesos e Porções de Alimentos. 3ª Edição, UP Edições, Porto | ISBN: 978-989-746-212-2
Goios A, Liz Martins M, Oliveira AC, Afonso C, Amaral T. (2017) Pesos e Porções de Alimentos. 2ª Edição, UP Edições, Porto | ISBN: 978-989-746-103-3
Goios A, Liz Martins M, Oliveira AC, Afonso C, Amaral T. (2014) Pesos e Porções de Alimentos. 1ª Edição, Faculdade de Ciências da Nutrição da Universidade do Porto | ISBN: 978-972-98406-1-6
ACADEMIC AWARDS

2013: University of Porto Merit Scholarship; 2nd year on Degree in Nutritional Sciences, FCNAUP
2011: University of Porto Incentive Prize; 1st year on Degree in Nutritional Sciences, FCNAUP